Cable Craft is one of Toronto's Wire Mesh Sling Manufacturers.
Wire mesh slings are slings that are used when working with metals and loads that are abrasive, above normal temperature and have the tendency to cut web slings.
Wire mesh slings are much stronger than nylon and wire rope slings, resisting abrasion and cutting in comparison to the other slings. This sling is also able to grip heavy loads without stretching and keep loads lifted and properly balanced.
The sling itself is made up of steel fittings, which are connected to steel mesh.
As a Toronto manufacturer of wire mesh slings, Cable Craft carries two types of wire mesh slings: the 10 gauge heavy duty sling and the 12 gauge medium duty sling.
Both of the wire mesh slings that Cable Craft offers to their Toronto clients come in various lengths and work load limits.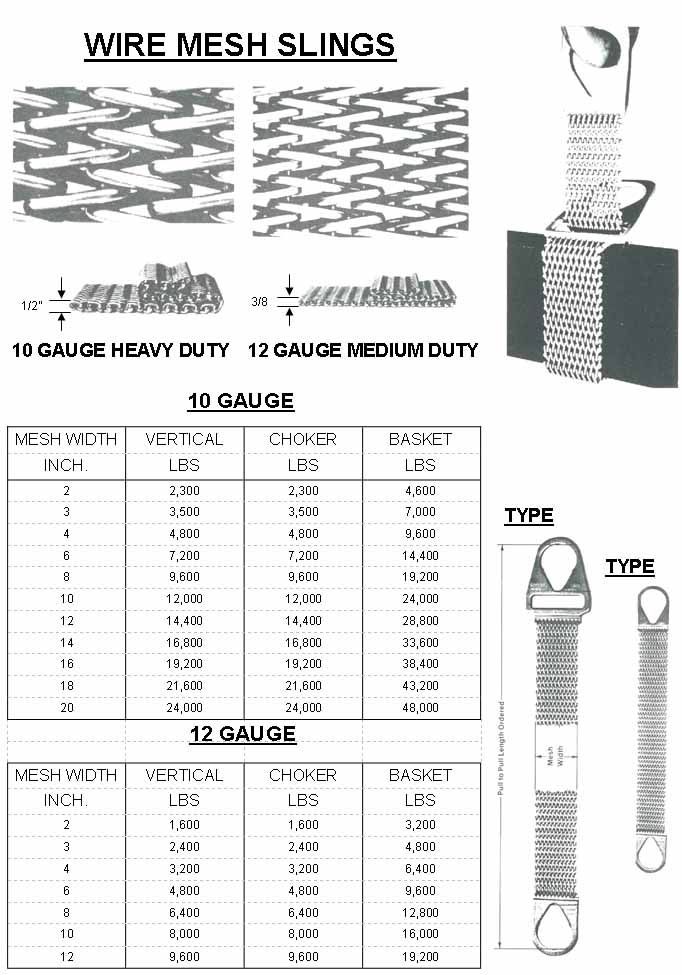 Cable Craft Ltd. 
| TEL: 416.749.8822 |  TOLL FREE: 1.800.350.2083 | FAX: 416.749.9774 |
 Email: CableCraft@Rogers.com