Round slings are manufactured and distributed by Cable Craft in Toronto.
A round sling is a synthetic sling made from a continuous loop of polyester yarn covered by a double wall tubular jacket. Some of the heaviest lifts around the world are made with round slings.
However, round slings should never be used if there are tears in the sling jackets and should never come in contact with sharp edges.
As a Toronto round sling distributor, Cable Craft produces vertical, choker and basket round slings.
In addition, they offer the round slings in the following colours:
* Purple
* Green
* Yellow
* Tan
* Red
* Orange
* Blue
* Grey
* Brown
* Olive
* Black
For clients looking to purchase round slings, Cable Craft is a large Toronto round sling distributor.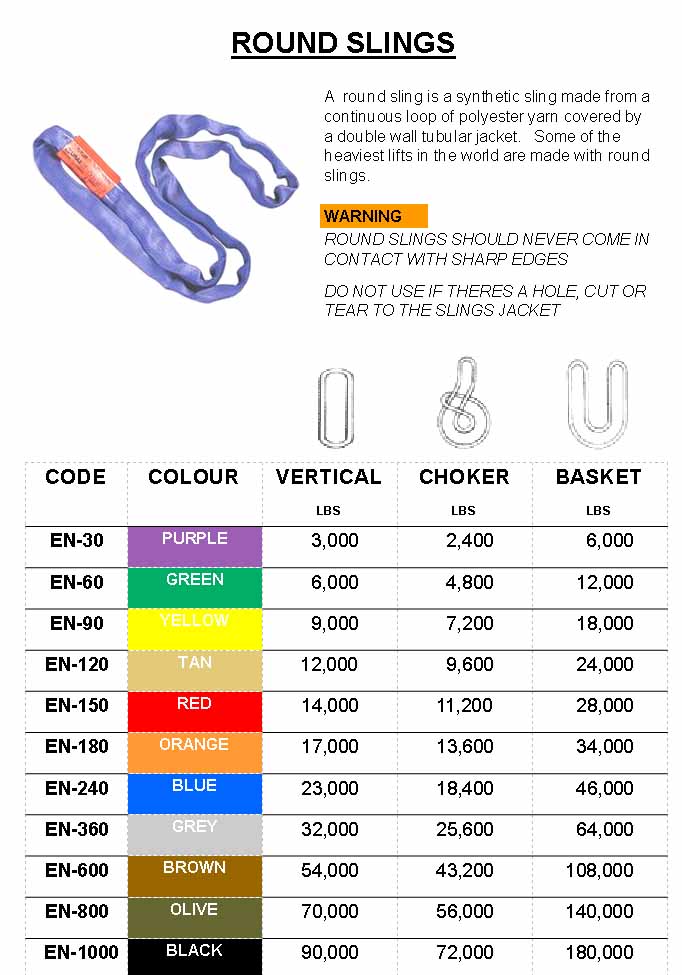 Cable Craft Ltd. 
| TEL: 416.749.8822 |  TOLL FREE: 1.800.350.2083 | FAX: 416.749.9774 |
 Email: CableCraft@Rogers.com