Toronto Web Sling Manufacturers
Cable Craft is one of Toronto's web sling manufacturers and produces four types of slings in their facility.
Our nylon web slings are constructed of the highest quality materials to ensure the highest level of reliability and safety. Web slings are often the product of choice when fragile or expensive loads need to be lifted. The flexibility of our nylon web slings ensure a firm yet secure grip around the load, while the softness of the nylon web helps to prevent scratching or marring of the load surface. Due to the lightweight construction of the web material, along with the superior flexibility of the sling, it is possible for riggers to safely and quickly lift loads.
The four types of web slings produced by our company are designed to meet a variety of different needs, including for use in basket and vertical hitches. We also produce web slings for use with choker hitches. Our glass handling slings are ideal for those times when you need to lift fragile glass packs.
The four types of web slings that our company offers are:
Eye & Eye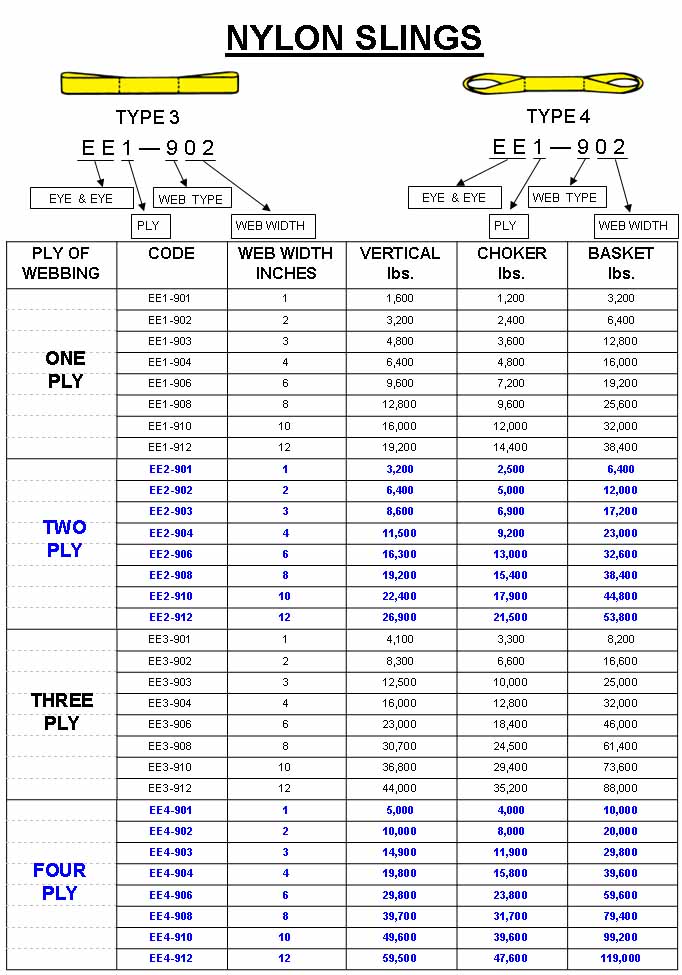 Triangle & Triangle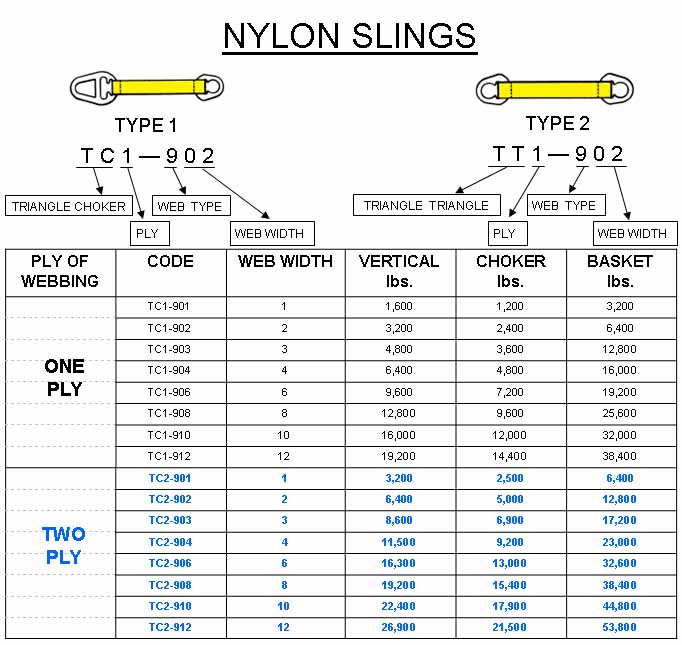 Endless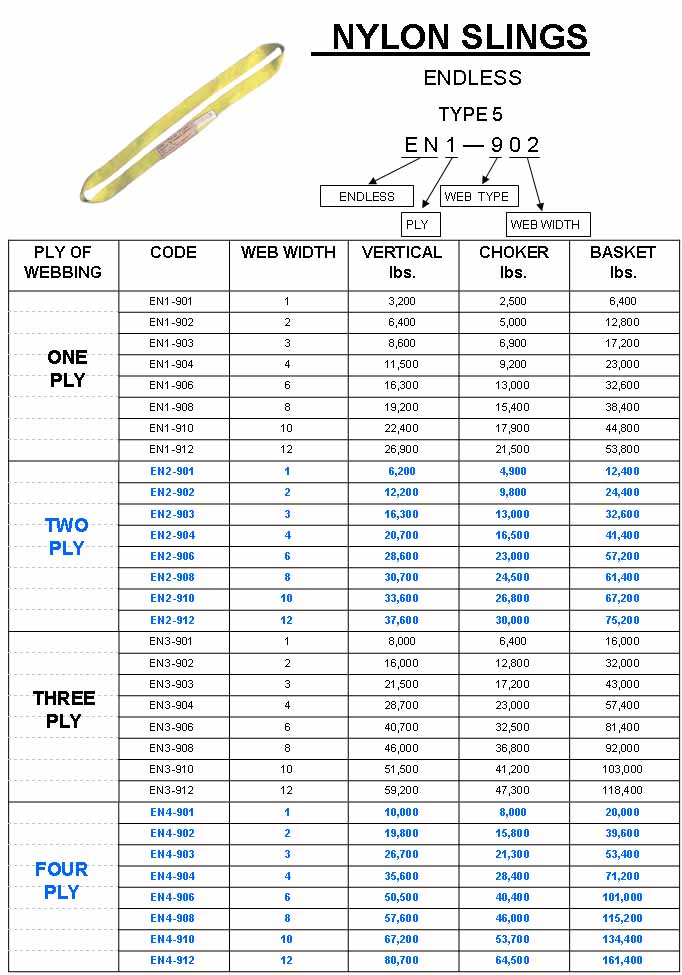 Glass Handling Sling